Family, dedication, passion and quality are our guiding core values.

Our approach is tailored to each client.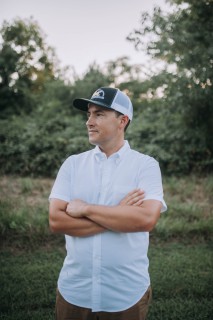 For more than 30 years, Southern Classic Construction, has been committed to excellence in every aspect of our business. The services we provide, from horse arenas, site grading and land clearing to demolition and site preparation are all delivered based on integrity bound by fairness, honesty, and personal responsibility. Our distinction is the quality of service we bring to our customers. Accurate knowledge of our trade combined with our extensive ability is what makes us true professionals. Above all, we are watchful of our customers' interests and make their concerns the basis of our business.
Our equipment operators are drug-free and treat our customers with respect and dignity. They have 30+ years of experience, and Level 1 Georgia State Erosion Control Certification mandated for any grading done in state.
When an arena is started, it will be completed and ready for your riding within one to two weeks in most all cases, depending on the soil conditions and weather permitting.
---
Specialty arenas, such as polo fields, team penning, bulldogging, and barrel racing, can also be built on time and on budget.
---
We specialize in selective land clearing for barns or pastures. We can build the pad for your new barn on grade.
Our main goal is to see you pleased with your new arena and equestrian facility that will serve your every need for years to come! We look forward to hearing from you to give us that opportunity to begin.
---

We are Consultants and Lecturers on the UGA Master Equine Program that is conducted throughout the state on the building and maintenance of riding arenas.
---
---
Due to our exstensive knowledge and years of experiense in the grading and horse arena development, our customers expect the best and pecision when it comes to proper drainage of their horse arena. We have and make use of precision laser and GPS guded grading for the absolute best results.



---
We would never want you to just take our word for it, here is what our Clients are Saying:
---
JANE HAWKINS
"I will refer Southern Classic Arenas to anybody! What was critical about my arena was it had to be 'laser-graded" with 100% accuracy to handle our jumping discipline. The mix of sand and rubber had to be exact, as too much sand would cause injury, and too little would cause concussion. My horse, Tyrone, has had tender legs when landing; but with my new arena he has become very lively again. We love it!"
2003 USEF-PHR National Champion
USEF Zone 2 Horse of the Year
Elder's Mill Equestrian Center
Senoia, Ga
KAY AHMEN
"I love our new arena. We are thrilled with it. Southern Classic Arenas went the 'extra mile' to get everything accomplished we desired to be done, even work beyond the arena itself. It's great! We would recommend you to anyone."
Athens, GA
JOLIE LISTON & TOM SONS
"What we like about your company is your reliability. You did what you said you were going to do. Your accuracy and experience you brought to the job saved us a lot of money. Using Georgia clay for the base and M-10's for the topping worked great. Your operators were professional, good stand-up type of people that did a good job. Your flexibility to design out ahead of time what would be best for our project worked very well. You were all very easy to work with. Be glad to recommend you to others. Our 150' x 300' Polo Field has received rave reviews by our Polo enthusiasts."
POLO BEAR POLO FIELDS
Tyrone, GA
DR. GEORGE AND PERI LAMBROS
"I love my arena dearly. I wouldn't trade it for the world! It was worth the investment we made in it. Truly awesome! It has held up wonderfully, even during torrential rains. It drains well. Guests remark how beautiful it is in appearance, absolutely phenomenal!"
Oxford, GA
JOAN ARONSON
"We have been extremely pleased with our two professionally built arenas by Southern Classic. We truly love them. When it rains, within one day the water has disappeared and we are back to using our arena again. It is truly an 'all-weather arena'. We accommodate 24 horses in hunter-jumper and dressage disciplines. Southern Classic also prepared our barn pad and cleared trees for our pasture. We highly recommend their services."
Green Acres Equestrian Center
Woodstock, GA


DR. BRIAN MALONEY
"Southern Classic Arenas builds the best constructed arenas in this area. Our arena looks beautiful and has held up very well. It drains very quickly due to the crowning techniques employed when built. We are back riding shortly after a rain, whereas neighboring farms have to wait longer for theirs to dry. We have highly recommended Southern Classic to our friends who ride!"
Alpharetta, GA
KAYE FAISON
"We love our ring! Everyone who comes to use it describe it as 'beautiful'. Whenever it rains, we are able to get right back on it shortly afterward. We have 27 horses doing dressage and hunter-jumping. It is so superior to other arenas in the area that our clients love to ride on it for days at a time."
Morning Song Stables
Tyrone, GA